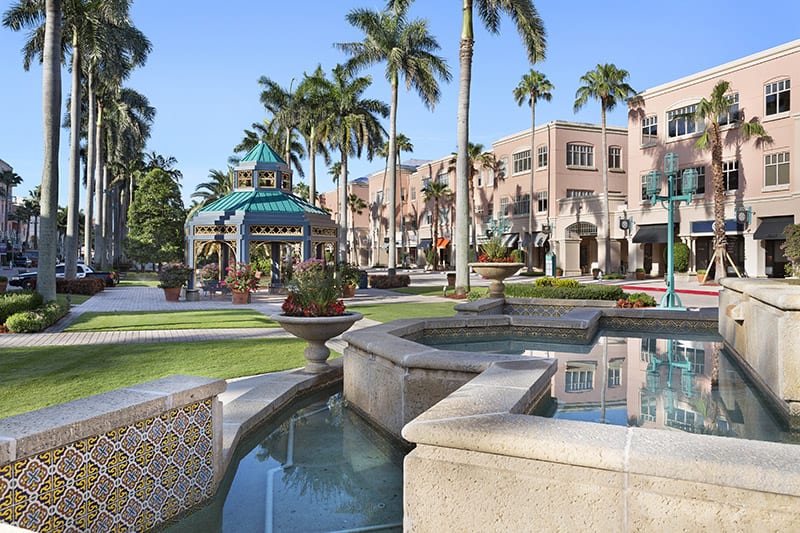 Warm weather, stunning beaches, and peaceful parks… beautiful Boca Raton has it all. Vacating residents regularly flock to its shores for sun and fun as Boca Raton is a popular location for a secondary or a vacation home. Nobody wants to stress about their home away from home while they're away. Gardens Home Management comes to your rescue…giving you peace of mind while you enjoy your time away from your unoccupied vacation home.
Our home watch service has a leading team for all the security you need in Boca Raton.
What is a Home Watch?

Boca Raton home watch services are professionals who regularly visit your home while you are away to provide thorough inspections, maintenance, and security checks of your home. Gardens Home Management provides these vital services to ensure that issues around your home are found and taken care of before further damage can occur.
Services Included in our Home Watch Inspections in Boca Raton
Our expertly trained and licensed team provides:
Walk entire exterior of property

Perform visual inspection-report any obvious landscape concerns

Report any obvious broken sprinkler heads

Perform visual inspection of pool and spa looking for excessive dirt

Listen for any unusual noise coming from pool equipment and look for any leaks

Check doors and windows for signs of intrusion

Check for broken windows or security breaches

Check for telephone dial tone
Benefits of an Unoccupied Home Watch Service in Boca Raton
Locates, reports, and promptly solve issues – providing you with peace of mind while you're away

Reports minor issues before they cause major damage

Full security check of your home, windows, and entries for signs and intrusions

Handyman services to repair any damage found

Home watch cleaning to ensure your home stays tidy
Estate Management Services in Boca Raton – Gardens Home Management
Gardens Home Management is an insured and bonded professional Estate Management Service that is fully-licensed to manage all residential homes in Boca Raton: – from residential and secondary homes, to waterfront homes.
Why Partner with us for Home Watch Services Boca Raton?
It is important to choose a home watch service that not only looks after your home but provides you with detailed reports of any unusual activity so that you can promptly fix issues.
Gardens is a truly exceptional company, unlike any service provider we have ever used. Any issue that develops, they respond timely and with full information including photos when appropriate. They have great sub contractors who have the same philosophy of high service and responsiveness. Pricing for services is always fair and at times better than we could do on our own. Henry Siegle, our area manager, is one of a kind. Henry is exceptionally knowledgeable and truly cares about his clients. Gardens takes the worry away from owning a home allowing us to fully enjoy our Florida oasis.
"I highly recommend Chip and his team at Garden Homes Management. Before we moved to Woodfield, we wanted a lot of work done on our house. They served as the contractor on our project. It was taken care of very efficiently and professionally. They were a pleasure to work with. Since then, they have been doing home watch for us regularly (we are In FL only very part time). Everything has been taken care of very well. They have also fixed odds and ends and have met trades people at the house for my decorator. Their handyman knows what he's doing. Additionally, they contract with the pool company and a landscaper, so everything is taken care of and I never have to think about it. They fill my refrigerator before I come to the house and have a cleaning service come when I leave."

Communities in Boca Raton we Provide Home Watch Services to:
Boca Country Club
Sanctuary
Toscana
Boca West
Seven Bridges
Woodfield Country Club