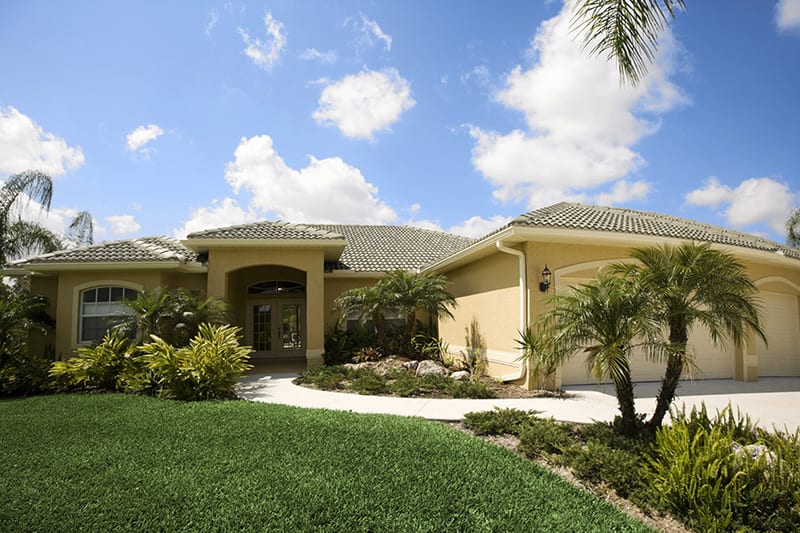 Let Our Home Watch Service Take Care of Your Home
At Gardens Home Management we are committed to providing each of our valued clients with the very best Home Watch services available on the market. Our fully licensed, bonded and insured specialists will conduct weekly inspections of your property to ensure that you can enjoy peace of mind at all times. This program emails you a report with pictures and a checklist of the inspection completed at your home. Every time that we are in your home conducting a home watch, you will be receiving this report. This verifies when we were at your home and what was inspected.
We will take care of your home, wherever you are. We target our seasonal residents, offering you the assurance that your home will be taken care of while you're away.
During each inspection we check:
Exterior of Home
Walk entire exterior of property

Perform visual inspection-report any obvious landscape concerns

Report any obvious broken sprinkler heads

Perform visual inspection of pool and spa looking for excessive dirt, discoloration, water level

Listen for any unusual noise coming from pool equipment and look for any leaks

Look for signs of storm damage

Look for signs of intrusion

Look for signs of pest infestation close to house

Report any trees down, weeds in the pavers, mold on driveway and /or patio

Report excessive or loud noises coming from A/C units

Check mail and bring indoors: bring in any packages, etc., left at door
Interior of Home
Check doors and windows – locked? leaks?

Check for broken windows or security breaches

Is alarm working properly?

Check for telephone dial tone

Turn off water at toilets (per instruction)

Check all shower heads, tubs, and faucets for dripping

Look for leaks under all cabinets

Check all ceilings for obvious leaks or mildew

Look for obvious signs of mildew

Check breaker panel for tripped breakers

Check humidistat and thermostat settings

Check hot water heater for "vacation" setting

Look for signs of pest problems

Perform Optional services as requested
What Is Included in the Home Watch Service?
We make available the following services as part of our Home Watch service, which includes:
Air conditioning systems upkeep and maintenance

Electrical and plumbing systems
We provide you with emergency response to any security system alarms, every day of the year. At Gardens Home Management will also monitor severe weather warnings and provide you with emergency preparations when needed. We can also make available access to your home for third parties, with homeowner authorization.
Many homeowners feel far more at ease by arranging weekly Home Watch visits and knowing someone is there to keep an eye on their home while they're not there. We will only use qualified and competent staff for this home management task that will offer you the peace of mind knowing that your home is being well cared for while you're away.
If you would like to learn more about our Home Watch services, then contact Gardens Home Management today.
Why Do I Need HomeWatch?
South Florida has an impressive and formidable collection of private estate communities with many seasonal residents.
This is an extremely popular lifestyle choice for retirees and semi-retired people who enjoy the seasonal changes of their northern residences in the spring, summer and fall months and the ideal South Florida climate in the winter.
These people, affectionately known as "snowbirds" make the annual trek to South Florida around Thanksgiving and return to their northern enclaves sometime after Passover or Easter.
It is reassuring to many to know that someone will "keep an eye" on their home while they are away. Many people arrange to have someone perform weekly HomeWatch visits. This is an inexpensive "insurance policy". However, special care should be taken when choosing a service provider to be sure that the person or company has a reputable background, and has been adequately trained in home inspections of this nature.With our HomeWatch service, the homeowner contracts to have their house inspected in their absence to ensure that there are no signs of leaks, insect or pest problems, security system alerts, or other visible maintenance needs. A complete interior and exterior inspection of the home is conducted with close attention paid to proper operation of the mechanical systems including air conditioning, pool and spa equipment, and plumbing and electrical systems.
When repairs or maintenance are needed, homeowners can then use the management company's preferred vendors. When using preferred vendors, the homeowner may rest assured that the vendor is licensed, bonded and properly insured. The quality of the workmanship and timeliness of completion will also be guaranteed.
In summary, the use of a qualified, competent home management company can grant you the peace-of-mind that comes from knowing your home is well cared-for… when you're away… and when you're not.