"For more than 35 years, I have been a service industry entrepreneur. My commitment to exceptional customer service continues to be the single most important aspect of our business."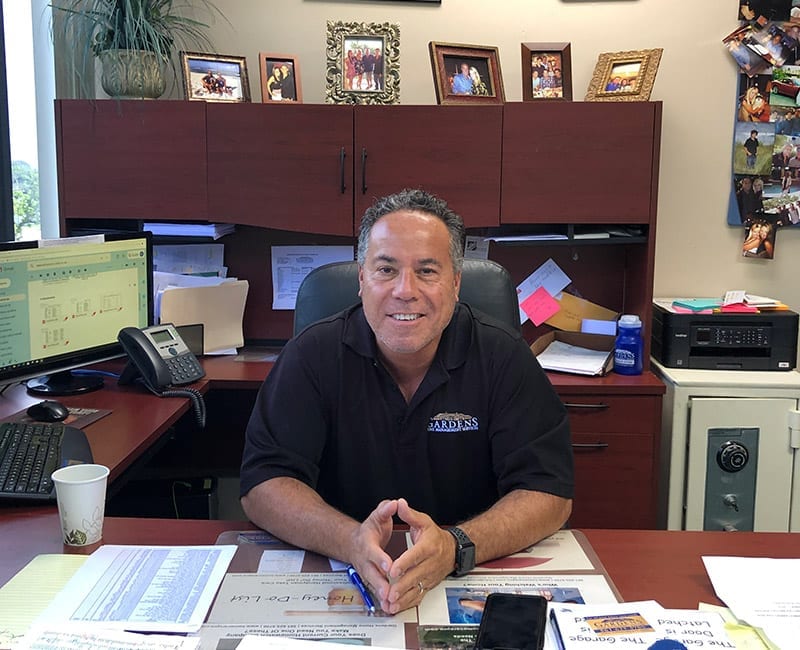 Charles D. (Chip) Sollins
President & CEO, Gardens Home Management Services
Charles D. (Chip) Sollins, President & CEO of Gardens Home Management Services has more than 35 years experience in the service industry. A seasoned professional and service industry entrepreneur, Chip prides himself in his ability to establish strong working relationships through his team approach. Under his leadership, companies have become the most successful and respected in the business, known for high levels of service, professionalism and innovation.
Upon graduation from The University of Maryland in 1982, Chip founded American Pool Service Enterprises, now the largest provider of swimming pool management, maintenance and construction services in North America, with operations in 12 states throughout the country and Canada. A pioneer in the service industry, Chip was instrumental in developing and implementing personalized plans to ensure consistency of service through a comprehensive facilities management program tailored to fit his client's needs. His ability to offer clients the assurance of experience and expertise to provide outstanding service skyrocketed Chip and American Pool Enterprises to the organization that it is today with 21 branches nationwide. As Founder, President, and CEO of American Pool Enterprises, Chip successfully built and led his company for over 20 years prior to relocating to Florida.
In his most recent position, Chip served as the President & CEO of Boca Raton, Florida-based Prime Management Group, Inc., where he transformed the company for the 21st century by creating a service model and standard of professionalism for residential property management. Utilizing his knowledge of marketing and sales strategies while continuing his commitment to customer service, Chip implemented one of the most comprehensive, technologically sophisticated, yet customer-friendly, residential property management models. As President, Chip managed more than 1,300 people serving over 100,000 clients throughout the South Florida region. His belief in a corporate culture and commitment to his coworkers and his company was evident in his ability to attract and retain the industry's best and brightest by cultivating a culture of excellence and ongoing employee advancement through Prime University, a unique hands-on learning center for professional development located on corporate grounds.
Chip's leadership extends beyond the workplace and throughout all of his entrepreneurial endeavors he has continued to give back to the community. At Prime Management Group, Chip cultivated a culture of corporate citizenship championing causes such as Prime Cares, the company's quarterly fundraiser, and Boca Raton's Promise, a not-for-profit youth alliance housed on Prime's headquarters. His commitment to the community extended beyond corporate grounds where, under his management, Spanish River High School renamed their football field Prime Management Field to honor Chip and the company for their commitment to renovating the facility and making the dreams of students come true.
Chip was a former member of the Board of Governors for The University of Maryland College Park, and a former member of the Board of Trustee's for the University of Maryland College Park for 10 years, also serving as the President of the University of Maryland Alumni Association where he lead a committee of 287,000 members nationwide. Chip has been active with the Associated Jewish Community Federation of Baltimore and the Jewish Community Center of Washington, D.C., as well as the Big Dog Ranch Rescue. Chip lives in North Palm Beach County with his wife Rachelle and has two children Sydnee and Drew.