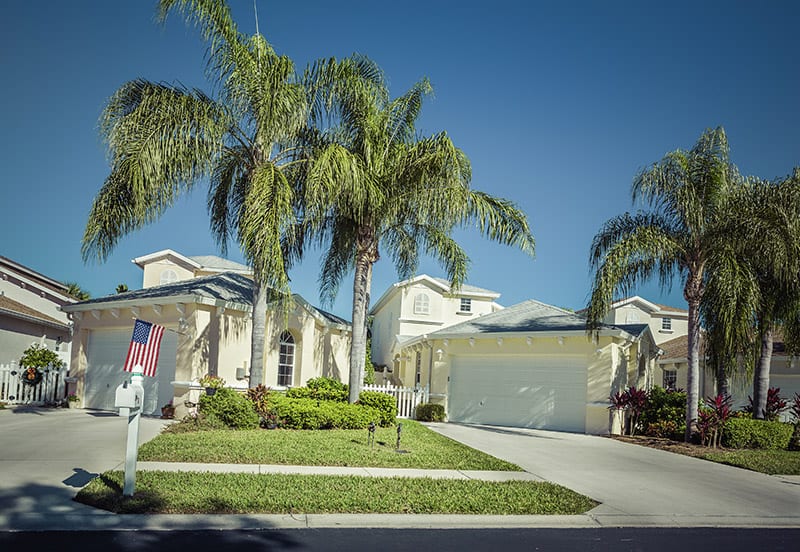 Palm Beach is a beautiful city with upscale boutiques, galleries, and restaurants. This is why it is a popular destination of choice for secondary or seasonal homes. If you are a Palm Beach "snowbird", you are going to need home watch services to look after your home while you are away. Gardens Home Management Services is here to tell you why!

These Common Problems could Arise at your Vacant Florida Home
A lot could go wrong when you are not at home or leave your home unoccupied for some time. Intruders may take advantage of your home if it does not look "lived in", the change of season may affect your garden and property, electrical or plumbing faults could occur.
All of these incidents may cause you massive damage and loss if you do not take care of it promptly. This is why you need a south Florida homewatch service like Gardens Home Management Services.
Do you need a Home Watch Service? Yes! Here's why.
Many home watch companies claim to take care of your home but at Gardens Home Management Services, we guarantee this by offering a comprehensive home watch checklist to ensure that your home stays safe and secure while you are away. Whether you need vacation home watch services or an empty nest home watch (Florida), our home watch company ensures your safety by offering a 24/7 emergency service response.
Our home watch service steps up to the plate to make your home look like "lived in", comfortable, clean, and secure – it's as if you never left!
Benefits of Gardens Home Management Services
Providing Peace of Mind
With our home watch services, we take care of obvious problems around the home (such as pest infestation, storm damage and clean up) which help to deter thieves from targeting your home. We also take care of not so obvious issues (such as leaky pipes and signs of mildew) which could cause serious damage down the line. With this service offering, you can have peace of mind that your home is being taken care of at the present and for the future. We take care of the stresses and "what if's?" for you!
Estate Management Services – Checklists and Inspections
Gardens Home Management Services offers a concierge home watch service for Estate Management Services. Not only do we do a full walk-through of the interior and exterior of your home but we keep you informed every step of the way with detailed weekly inspection reports. Our services include checking burst pipes, pools and spas, trees and weeds, mail pickup from driveways, repairs and maintenance services, key protection, security services, etc.
Coordinate Repairs and Services to your home
Inspections are necessary so you can find problems before it becomes a disaster. Our home watch checklist ensures that we do a thorough investigation and inspection of your home to find any issues that could cost you money in the long term if left as it is. We don't just immediately inform you of these issues, we provide you with solutions and direct you to referrals of professional vendors who can promptly take care of all of your problems. We can offer these professionals access to your property and monitor repairs and services every step of the way for you.
Why should I use GHMS as my Home Watch Service Provider?
Affordable home watch services cost
You want your home watch professionals to be properly qualified – we are endorsed, licensed, and experienced
Integrity home watch – we treat you with respect and offer personalized services according to your unique needs
Security available throughout the year. Crime doesn't rest and neither do we
Advanced technology for the best home watch service
I couldn't be happier with GHMS! My home is always in perfect condition when I arrive. And on the rare occasion that something goes awry during my stay their attention is prompt and professional. Prior to working with GHMS my home was never maintained in the manner that I requested. You can't go wrong with the GHMS team!
"Thanks for your continuing services to our home in BallenIsles. You have proven to be a very thoughtful, reliable company for a snow bird like myself that does not have a lot of time to deal with the details of a vacation home. Every sub contractor you have recommended has been great. Your prompt attention to details allows us to feel confident that our home away from home is receiving the care and attention it needs and that allows us to enjoy being snowbirds."

Home Watch Florida FAQ's
Yes. Clients can enjoy Country Club billing – a once-monthly statement for a multitude of services. We offer a free consultation to discuss fees.
Yes, we provide emergency response to any security system alarms, 365 days per year.
We monitor your home for signs of intrusion or severe weather warnings and provide emergency preparations should either occur. If repairs or maintenance are needed, our licensed vendors can take care of it for you.
Our home watch software program emails you a report with pictures and a checklist each time we conduct a home watch – verifying our presence and TLC at your home.
Ensure that the home watch company has a reputable background, and has been adequately trained in home inspections. Our home watch service team is composed of fully licensed, bonded, and insured specialists.