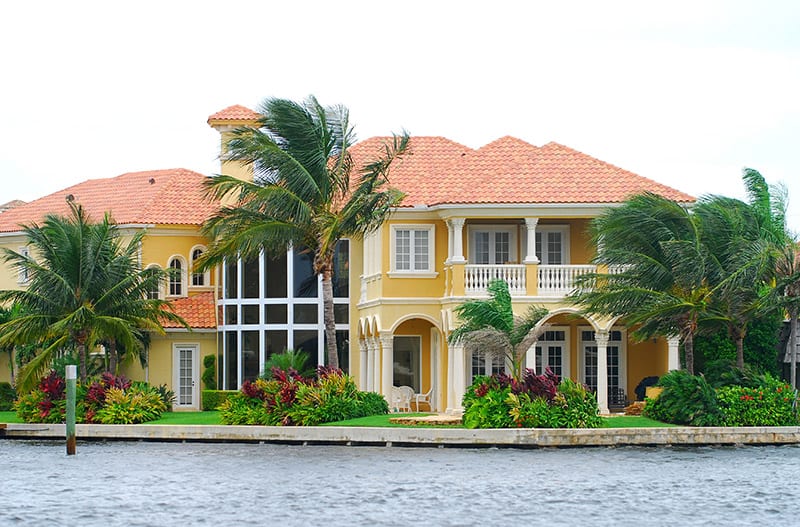 Home Watch Services at
Old Palm Golf Club – Palm Beach Gardens
Florida's beaches are among the most beautiful and favorite natural attractions in the world, and Old Palm Golf Club members don't have to travel far to explore some of the state's best. Old Palm Golf Club rests on the last large parcel owned by the MacArthur Foundation– the perfect place for Florida's most exclusive golf club. Palm Beach Gardens is naturally the most optimal location for a golf club of our standards. The Residences on this Golf Estate are of a sublime standard – they ooze class and status. Such residences need a constant eye for details, and the home watch services in Old Palm Golf Club offers just that.
Why One Should Consider a Home Watch Service
If you own a home, you know that there are periods of time when your home will be unoccupied, typically when you leave for a family vacation. Usually, this isn't longer than a week or two. Maybe you'll hire a house-sitter? Or maybe ask the neighbors to watch out for you, just in case?
However, if you have a second home, that property may be unoccupied for much longer periods of time, maybe as much as several months. You may only use the home for a stretch in the summer and then on holidays or for family getaways. Simply locking the door and relying on a busy neighbor to check on your home from time-to- time is not the best way protect your investment. Quite frankly, it could lead to serious damage to or loss of your home as a result of storms, fire, theft or pests. To prevent this from happening to your home in Old Palm Golf Club, you need a reliable home watch service.
What Does Gardens Home Management Services Provide?
With us, your home will be receiving weekly visits from our team of trained professionals. During each inspection, we'll check on the following:
Weather and / or water damage

Air conditioning systems upkeep and maintenance

Pool and landscape maintenance
Provide emergency response to any security system alarms, 24 hours a day / 365 days per year,

Monitor severe weather warnings and provide emergency preparations, and

Provide access to your home for third parties with your authorization.
Your home will never be left to its own devices. You'll have a specialized set of eyes taking care of your investment, ensuring your constant peace of mind.
Other Services Offered by Gardens Home Management Services
Gardens Home Management Services don't stop at just checking in on your home. We can take care of it for you as well. View our services.
Why Gardens Home Management Services
Your property in the Old Palm Golf Club is important and deserves to be taken care of in its months of unoccupied use. For that, you need a home watch service in the Old Palm Golf Club, Palm Beach Gardens, that can be relied on. Gardens Home Management Services is a professional, customer- centric, and comprehensive home watch service that caters to every need of your house.
Contact us today for a free consultation.
Additional Information on our HomeWatch Services